Just look how long you waited for.
Girl and more, cuz I'm ready.
For those who live under rocks.
Cookies & Apple Juice.bby Courtesy of Rich Hill
Vans Vault x Filson. interesting no?
Pelli Clarke Pelli. ARIA resort/casino in viva las vegas. bring me please?
I really like these glasses, and since I'm in dire need of a new pair, perhaps these will be in my possession soon.
I like this lamp better closed.
I really need this knife.
not
to hurt anyone.....innocent at least. yes stupidity is a crime.
Custom Bladeworks made this bad boy, and it's made with super high-grade steel, and carbon fiber.
this place is siiick, it's an apartment style hotel. How much is a permanent stay? thxkbye.
Best mirror, ever.
TOO FUNNY.
for some reason, I really wish my Mom still made my lunch for school, because I have an odd obession with cool lunch boxes. And
this
one strikes my fancy. I
know
it's huge but I digg it.
With this shirt, I
will
be the life of the party. I swear. Size small please!
dude, it's the biggest skateboard in the world!
we used to have a bunch of cows that were painted in Boston, but they got shipped to different states now I believe, never saw this one though!
uh....yeah about that. It probably tastes like Jesus.
close
your
eyes (: . too all my dino lovers.
coffee maze! I would have entirely way too much fun at breakfast with this.
lmfao.
viva espana though.
Hilo Chen you are a genius among us. Hyper realistic paintings.
way to mess with my mind kid. I wish my bike could do this, matter of fact what I
really
wish, is that I knew where the fuck my bike even was.
this concept is amazing, although I'm not sure it'd be alllll that comfy.
when I get a
real
job, I can't wait to have an endless supply of these boxes, so I can grab them and go on my lunch break in peace, of course I'd fill mine with good food and not crackers (from what I can see) try pastrami sub? BLT?
Dude I'd
so
buy this.
I like the concept, but I really hope you can actually use those things...idk who
would
, but if paid the right amount of money I could be talked into wearing a sausage-link scarf. shit I'd do it for free.99
I want this for my wall.
haha Matt Stoning.
best trashcan ever.
this apron is great, fantastic actually, and incredibly handy.
word homie.
gimme your rings, and no one gets hurt, and by no one I mean me.
shawty is a killa. the things I would do for heels like these....I'd kill a small family (totally kidding). sorta
I wanna be that
man
woman on the moon.
I like the remix.
OG video
I'm a fan of them. you should be too.
I really love this idea. mostly because it has to do with food.
I am in love with these, reason one for going back to Amsterdam, these.
sorry I've failed at posting pics of my collect. I
know
I said i would.
De La Soul Highs and Lows, obviously inspired by the De La Soul. I personally like the lows better.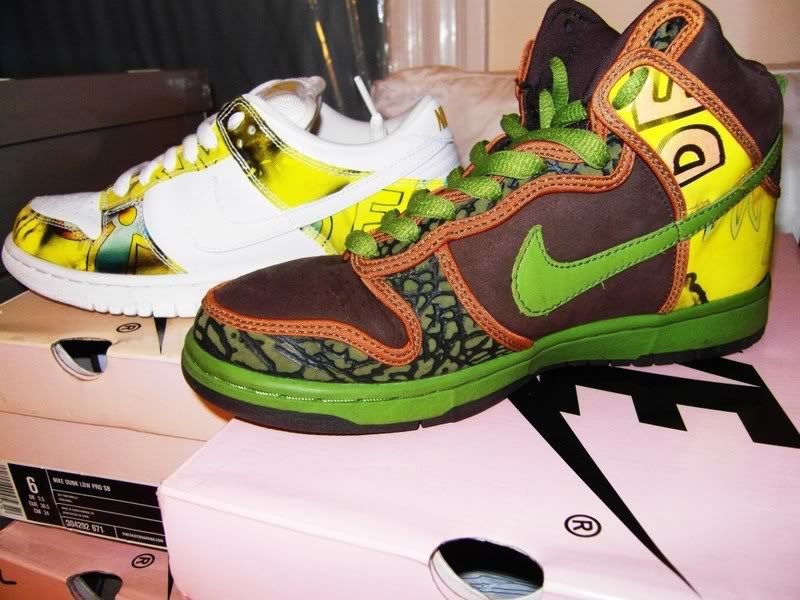 Unkles. Dunkles. Futura Dunks. Designed by the man himself.