Okay so I
haven't
spotted any celebrities yet, but my roommate and I are very optimistic about the whole ordeal. I picked up these really cute aqua dare I say it? jeggings <--- don't tell anyone at Joe's Jeans Outlet during Blackout (we were slightly drunk) Friday at the Wrenthem outlets last week. They were a steal at ten dollars, and now I'm regretting
not
getting them in lilac, but whattaya gunna do.
#WDYWT?
Joe's Aqua jean leggings (it sounds better in my head), plain white shirt, black cardigan thing? from H&M. BCBG ankle boots.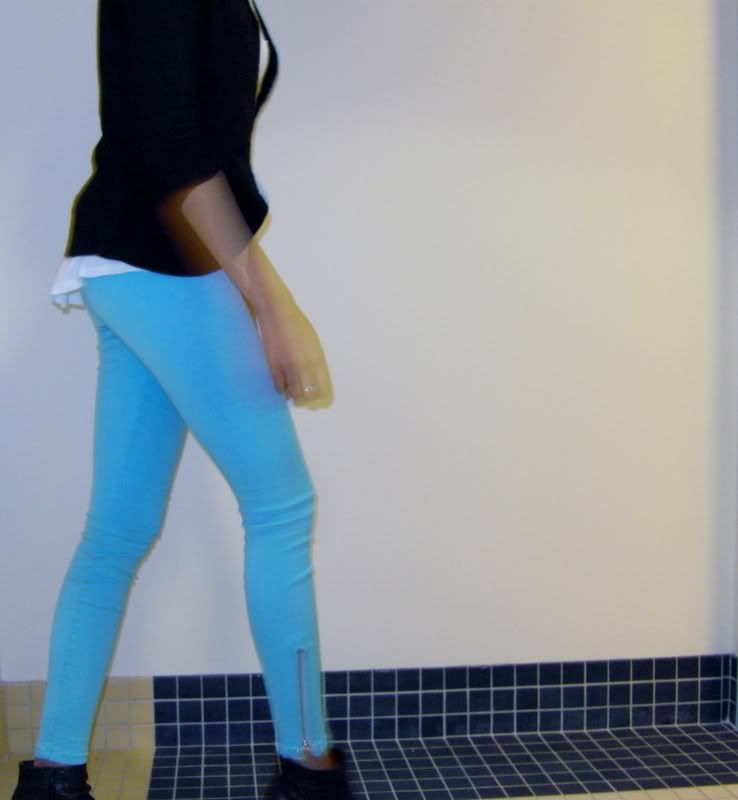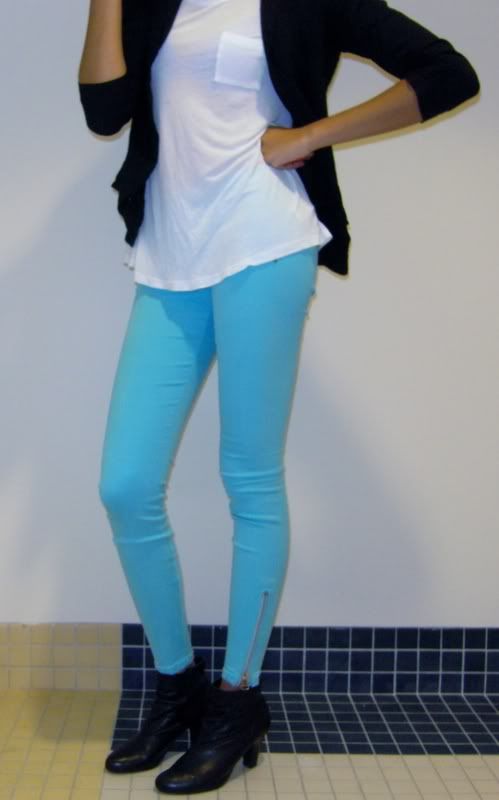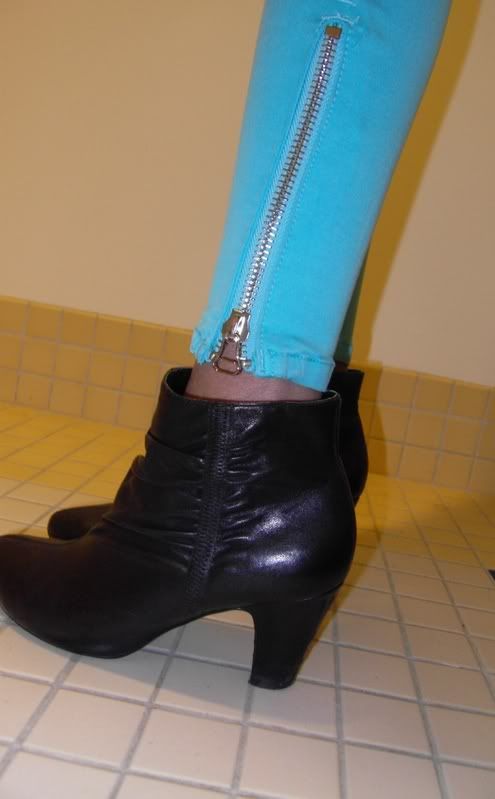 wore this yesterday.
canary yellow men's shirt: Urban Renewal, 'leather' jacket: Urban Outfitters. Lace up boots : Ozzy & Deena.
grilled cheese with bacon and tomato, it's my go to sandwich when I don't know what to order.
If you love gaming as much as I do, you'll appreciate this mouse too. Razer: Copperhead.
I've fallen in love with weirddough. please give 'em a listen when you get a chance.
Girl Walk. props lady.
It's beginning to look a lot like
Christmas
. The day you spend giving everyone your hard earned money in exchange for clothes that don't fit and shit you pretend to like.
Lego tree in London!
Here's the tree over at the White House.
Brush: Graffiti battle.
nomnomnom space invaders.
since we're on the subject of cool looking chocolate. Han Solo anyone?
bacon flavored jelly beans! I'm not sure if I'm disgusted or excited...
I need these immediately.
Invisible speakers
...::drool::
hehe
wooden neckties???!!
Color Studio Campaign for Beats by Dr. Dre.
First off follow me on instagram if you have it installed: @kibsta. And second, if you want you photos printed on canvas you can do so with
canvaspop
.
I
need
these whiskey stones. Not that I drink whiskey, but in case I have guests over who like their drinks chilled instead of neat.
knife cuff links? if I saw a man wearing these, there's no telling what might happen.
If you ever wanna drink in public, buy a few of these beer bag
badboys
and you're good to go.
and you can use these kickass bottle openers to get you started!
or use it to play beer pong on this amazing fucking table.
Duke Cannon big as bar of soap!
I love me some Mac Lethal.
Diamonds
are forever.
Supply Co. '11 Holiday Shirts.
Couture Cocktails anyone?
Good Wood x Wu Tang [ain't nothin' ta fuck with]
Mark J. I love everything you do.
SLK55 AMG do me.


I need a set of these for when people come over.
ooouf. look at that kitchen.
Spoticam lights!
Kill Brand.
roflcopter. I mean...that's not funny. <--- who am I kidding.
tee hee.
US of Beards.
Occupy.
gimmegimmegimme.
Hydrofloors. aka the best fucking idea ever, you can now put a pool virtually anywhere with a floor.
twenty-first century tips with Granny.
Trump Tower Penthouse aka what I want my place to look like.
Daria Cosplay. she's fucking legit.
Breaking Bad , Dexter, and The Walking Dead custom Converse!
me likey.
heheh.
I'm sayin.
that's a sick fucking tattoo you got yourself.
preach on.
depends if I notice.
yum.
and it couldn't come soon enough.
I pray my kids dress this well.
Benjamins < euros, that's right plural.
pants off.
I'm getting these once I get paid.
cutest siblings I've seen in ages.
and of course, hipsters everywhere are serving coffee.
breakfast of champions.
I love the spin on this famous piece of art, not to mention it's making me hungry as hell.
I used to fucking hate sketching these in school.
coca-AWESOME!