Reputation Everywhere.
I know I haven't been keeping my promise to post as often as I should. Family first though,
always
.
If it's nothing I can't stand more, it's when people beat around the bush and inconsideration. I
know
I come off as a grump, but that doesn't mean I'm not willing to do anything.everything you ask me to. Just
fucking
ask. And when I say that I mean YOU, not our mutual friend, not the girl sitting next to me, and not my parents. If you can formulate words, then there's no real reason you can't grow a pair or two and ask me ya damn self, shiet.
Another
thing that grinds my gears is if I'm willing to out of my way [and I'm speaking for most level headed people] please trust and believe that street should be going both ways if not, expect a dead end with the
quickness
. ya digg?
Now that my 2841024817th excuse has been told, on to more important things, like updating you all and giving you nothin' but the realest.raw.reads.
Enjoy!
When it gets hot out, take a lick a this! kickass concept man.
I'm Blue. Only in Morocco! The entire town is painted blue, using a dye that comes from fishies!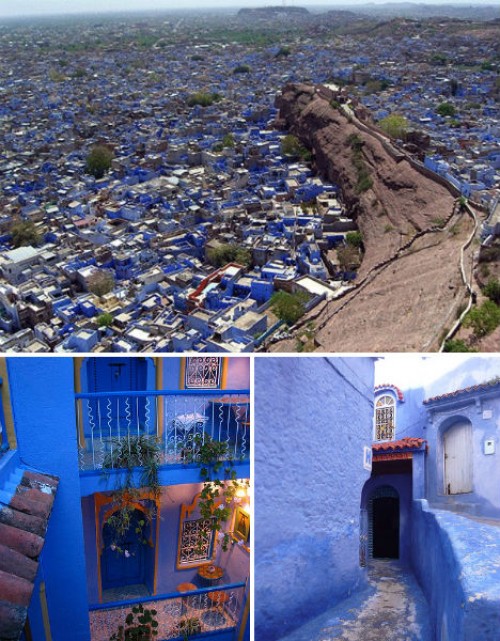 I can't play a chord for my life, but if I did, this wallet would be mine. meh, does it come in black? I'm down.
The light on top of the old one, is flashing blue <--- not that should surprise anyone that lives in Boston. I want my kids to take
these
to escuela.
Romain Jerome I think that you are a genius. too bad the pricetag isn't, who has fifteen large to spend on a watch? I'd probably spend more time counting money to pay for the damn thing, than telling time.
holy shit, I need this. Anyone that know's me understands my deep affinity towards sleepovers, but this looks pretty damn cozy to me.
For all you Portal fans! I give you...Portal gel! Alright, ya caught me, shit doesn't actually do a damn thing, but the concept is cool. Ace beat the game with little to no help from me, meh, I like shooting people better.
I can't wait to go fishing with my Dad [yes I like to fish, fucking sue me]. But I'm not sure if I'm a fan of this. Believe it or not, as impatient as I am, I actually like not knowing if anything's on your line or not. Anything else, and it's cheating.
It has a camera right above the hook so you can see on your reel, if anything's close.
Hey Converse wanna stop releasing all the good stuff overseas? thxkbai.
Dude! And I don't even like mini's, but this one looks illnasty. Couper Coupe <--- such a cute name!! The top of the line packs a punch at top speeds of 149mph. Ace and I were talking about potentially renting a couple of these in the future, I suggested a reenactment of The Italian Job, but that's just me.
Giraffe lamp!
Nokia N9 meego telefone. "

3.9'' 16:9 AMOLED screen, 16-64GBs of internal storage. About the camera, comes with a 8-megapixel camera with Carl Zeiss optics, autofocus and dual LED flash"
JayFunk I really like this. No surprise Samsung scooped you up.
Stonehenge IKEA anyone?
Holy FUCK. I went on Six Flags Great Adventure's Kingda Ka, this clearly shits all over that.
130 foot drop at a one-hundred and twenty-one angle.
Typewriter art? Keira Rathbone these are kickass.
not really sure if that's chocolate, but who gives a crap cookie, the packaging is dope.
USB socket? This is the direction of the future, semi-cool, semi-sad.scary.sweet
My cousin sent this to me a few weeks ago I just have been far too lazy to share it with you all haha.
Bang Bang, beautiful and dirty rich.
They each cost over ten Gs. just throwin' that out there.
"

The guns are produced on a 3-D printer, then retrofitted with hand-tooled 18-karat gold details and loaded with all the ammunition a woman needs to survive the war between the sexes. There's a lip gloss in the muzzle, various pills (including Viagra) in the loading chamber, 100 grams of certified silver bullion in the Dior gun clip (50 grams of 24-karat gold in the Chanel), a toothpick and, in some models, a hairpin and a small vial of perfume. The guns also conceal a 4GB thumb drive for snapshots, personal data and corporate secrets"
Vibrations at one thousand frames per second.
Twin Fin. I'll be sure to pick this board up before I head to Oahu.
Dior Homme Spring/Summer 2012
New Balance M993
The first twenty-five years of Def Jam? Put me down for two copies. Where the fuck is September when you need it?
Tony Kelly these made my night.
mwahahhaahha
hehe cuties.
July SB line. slash pretty much the only ones I saw worth posting.
fuck mids.
How crazysexycool stuff like this doesn't happen in Boston?
reason number 12937 why I love marketing.
Food Drinks Freedom. I need these plates for my future abode.
I need this
stamp
in my life. You know, for future bosses/employees and things.
These wedding invites are awesome/perfect/transcendent.
If you piss me off, please send me this sweet postcard. Literally.
Some times I feel like I'm under a lot. Hope they're forever.
Rupert, you either have way too much time on your hands or you're bloody brilliant. I believe it's the latter.
I'm about to go Andre the Giant.
Sneakerology by Espionage in Sydney Aussie.
uniform experiment! I love.lovelove the gingham.
Need to change my undergarments.
WeWood watches. I thoroughly enjoy saying the name of the brand and the word watches all together in that order.
Nike 1948 re-opening. holy eff.
Aubrey Drake Graham.
Boomahyay Ah-Li
damn straight, we've tried that.
If you're ever in NYC and wanna walk above the city check out the High Line!!
dude this lady couldn't get her dog to walk so she decided to leave with or without her.
no thank you. Wiz Khanblowme Yeezy taught her. first.